ANNOUNCEMENT: Season 2 of Aggretsuko was officially announced on July 5th, 2018. Check out the trailer here!
WARNING: HEAVY SPOILERS AHEAD!!!
ABOUT THE SHOW
Originally airing as a series of 100 2-minute shorts from April 2, 2016 to March 31, 2018 in Japan, Aggretsuko was then licensed by Netflix for a 10 episode series all premiering simultaneously on April 20, 2018. Netflix officially announced a second season on July 5, 2018 boasting a 2019 premiere.



The series centers around Retsuko's day-to-day life as an accountant at a Japanese trading firm. Dealing with everything from sexist superiors to obnoxious co-workers, Retsuko vents her emotions through death metal at the local karaoke bar she frequents. After five years of being a corporate slave, she forms an unlikely friendship with the CEO's secretary and the company marketing director. Will this be the break she needs to finally better her work life?
FEATURED CHARACTER
Fenneko (フェネ子)


Monotone, quiet, and perspective; Fenneko the fennec fox works in the accounting department of a Japanese trading firm and is a stalker queen that will have no problem figuring out your life pattern via social media.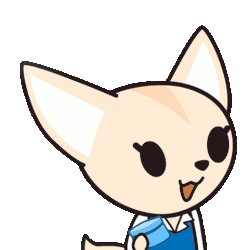 (Read More)

AFFILIATES
If you would like to become an affiliate of the Aggretsuko Wiki, please message an admin here.
EXTERNAL LINKS




POLLS
Who should be the featured character for January 2019?
Who is your favorite Aggretsuko character?